TRUELITE™
Contrast enhancing daylight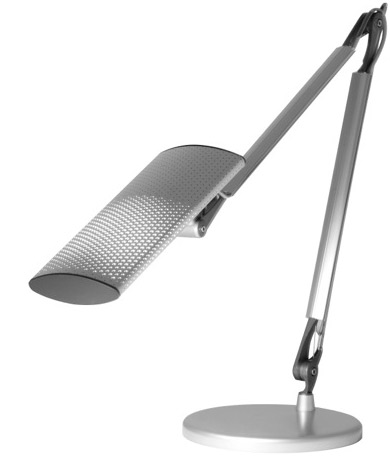 Specifications
Light source: Samsung LED.
Technology: LGP (Light Guide Panel).
Material: Environmentally friendly aluminium, metal and ABS.
Consumption: 9 watt.
Kelvin: 6000.
Lux: 1300 (400 mm).
Touch Dimmer: Yes; 30%, 60%, 100%.
50 000 hours of operation.
Total length: 1070 mm (Arm length: 820mm).
Certificates: CE, RoHS.
Shipped with table clamp as standard. Freestanding table base available as option.
Packaging: Single, master box of 12 units.